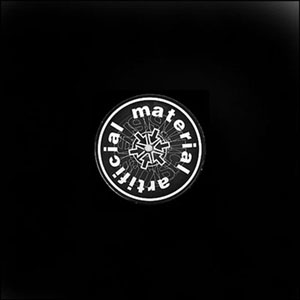 ARTIFICIAL MATERIAL
self-titled 12" EP
A: LOGICO-MATHEMATICAL PT I, PT II, PT III
B: ERSATZ
Music by Adam Lee Miller.
©1995 ERSATZ AUDIO.
RELEASE DATE: MARCH 1995 (EZ-001)
The first release for Ersatz Audio from label founder Adam Lee Miller (ADULT., Le CAR). Side A is an epic "story problem" in 3 parts. Mr. Miller not only skillfully mixes 3 separate tracks into one, but he also combines electro, synth-pop, and IDM into a style unheard in 1995. Side B blends 2 disparate sound banks onto one multi-layered incremental mind & ear piece. Listen to "Logico-Mathematical PT III" above. This 12" is out of print.