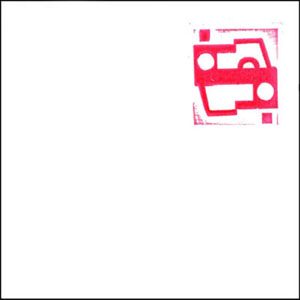 Le CAR
Re:mixed 12" EP
PROGRAM A (IMPORT MODELS)
A1: G.D. LUXXE "motorway sparks: ersatz auto rmx"
Processed & produced by Gerhard Potuznik at PBS, Vienna.
A2: EDMX "fony: rmx"
ED DMX appears courtesy of Breakin' Records.

PROGRAM B (DOMESTIC MODELS)
B1: DJ GODFATHER "aluminum rectangles: getto tek mix"
DJ Godfather appears courtesy of Twilight 76/Databass Records.
B2: ectomorph "audiofile 10: ectomorph version"
ectomorph appears courtesy of Interdimensional Transmissions.
B3: Le CAR "audiofile 11: edit"
Written & produced by Adam Equation & Ian Cinch-Jones in 1996.
©2000 ERSATZ AUDIO.
RELEASE DATE: MAY 15, 2000 (EZ-012)
After 4 renowned 12" releases of their own, Le CAR has hired some of the best mechanics around to overhaul 4 previous Le CAR models from the '90s. Here you'll find Le CAR with a new paint job, an added spoiler and ground effects, a new stylish interior, and, of course, a new sound system for increased bass effect. As an added bonus, a never before released Le CAR track from 1996 - "audiofile 11" - has been added to the bill. Le CAR invites you to get in and buckle up for a new ride in an old classic.
"Pogo-Vibe charm." -Raveline