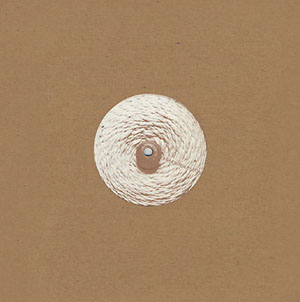 LESSENINGLESSON
self-titled 12" EP

A1: QUINQUOID
A2: TAUTOLOGISMO
B1: NATANTO
Music by Ian R. Clark.
©1995 ERSATZ AUDIO.
RELEASE DATE: MAY 1995 (EZ-002)
The first release from Ian R. Clark (Perspects, Le CAR). Lesseninglesson is experimental synth-pop investigating mottled and Sybaritic textures. Side A contains the well known Quinquoid. Side B was recorded live at a party in an abandoned mental health institute. While the music was recorded live to DAT, the music itself was improvisational, influenced much by the surroundings. Packaged first, in what is now the popular cardboard style jacket. This 12" is out of print.