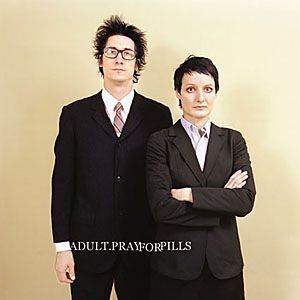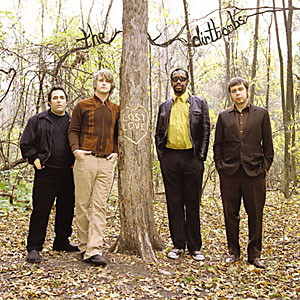 ADULT. / THE DIRTBOMBS
split/split/split 7"
SIDE MAMA-033: ADULT. PRAY FOR PILLS
SIDE EZ-033: THE DIRTBOMBS LOST LOVE
©2004 ERSATZ AUDIO/CASS RECORDS.

RELEASE DATE: JUNE 15, 2004 (EZ-033/MAMA-033)
Why is the title of this release the Split/Split/Split 7"? Because not only is it a split between 2 bands, ADULT. and THE DIRTBOMBS, it is also a split between 2 labels, ERSATZ AUDIO and CASS RECORDS, and on top of that, the photograph for the cover is split between 2 artists (the photo of THE DIRTBOMBS was taken by ADULT. member Nicola Kuperus, and the photo of ADULT. was taken by THE DIRTBOMBS member Patrick Pantano).

How did this unlikely single come together? One day ADULT. was reading an interview with CASS RECORDS' president (and THE DIRTBOMBS member) Ben Blackwell in a local Detroit weekly newspaper. When asked what his dream release would be, Mr. Blackwell stated that it would be a split between ADULT. and THE DIRTBOMBS. Shortly there after, ERSATZ AUDIO and CASS RECORDS happen to meet and the interview topic of a split releases was brought up. Both parties were totally into the project, and then Mr. Blackwell came up with the idea that the split should be both bands covering each others music, and the project was born.

ADULT. chose to cover a rare THE DIRTBOMBS song called "Pray for Pills". The original "Pray for Pills" was recorded live-to-acetate by THE DIRTBOMBS for the Australian label CORDUROY RECORDS on Nov. 27, 2002 and released only as a 7" single. THE DIRTBOMBS choose to cover a very early ADULT. song entitled "Lost Love". While the original "Lost Love" can be found on ADULT.'s first CD full length "Resuscitation", it was originally released on the now out-of-print 12" compilation "Oral-Olio" in 1999 on ADULT.'s label ERSATZ AUDIO.

This 45rpm 7" single is strongly limited to 3,000 hand-numbered copies. 1,500 copies will be sold by Ersatz Audio, the other 1,500 will be sold by Cass Records.

Adult. is Nicola Kuperus & Adam Lee Miller. THE DIRTBOMBS (during this project at least) are Ben Blackwell, Patrick J. Pantano, Jim Diamond and Mick Collins.

More info about ADULT. can be found at www.adultperiod.com
More info about THE DIRTBOMBS can be found at www.thedirtbombs.net
---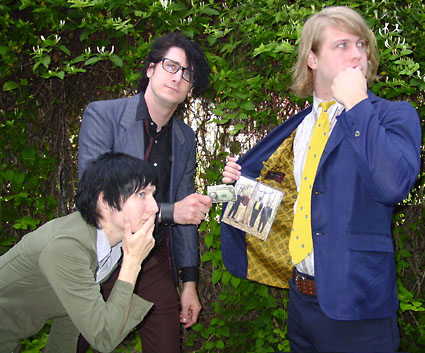 ERSATZ AUDIO and CASS RECORDS makin' the deal!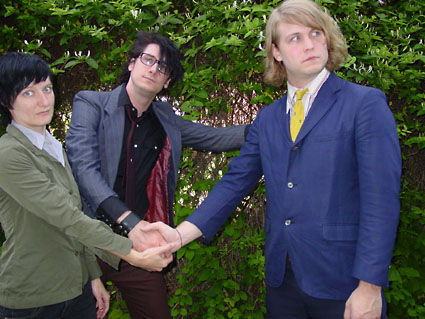 ---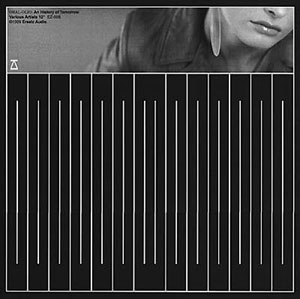 ADULT.'s original song LOST LOVE first appeared here.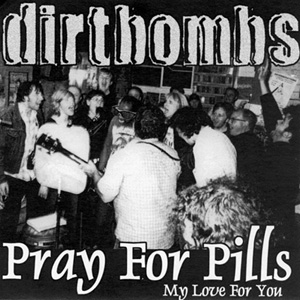 THE DIRTBOMBS' original song PRAY FOR PILLS appeared here.
GD