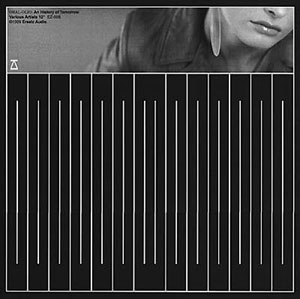 VARIOUS ARTISTS
oral-olio 12" EP

A1: ADULT. LOST LOVE
Music & lyrics by N.Kuperus & A.Miller.
A2: G.D. LUXXE RED
Music & lyrics by Gerhard Potuznik.
B1: KITBUILDERS EVERYTHING IS
Music & lyrics by Kitbuilders.
B2: PERSPECTS BARELY REACHING
Music & lyrics by Ian R. Clark.
©1999 ERSATZ AUDIO.
RELEASE DATE: JUNE 1999 (EZ-008)
4 artists break down the "language barrier" that has been prevalent in the development of current synthetic dance music. This "language barrier" is not of the traditional sense of different languages spoken between different countries, but refers to a fear, or reluctance, to incorporate vocals into this broad genre of dance music. As the compilation title suggests, ORAL-OLIO is a collection of musical works that all incorporate the use of vocals. (ORAL meaning uttered form the mouth, OLIO being a medley of musical works). While the voice may be human or not, female or male, all the songs presented here use the voice in a semi-traditional pop manner, that becomes subversive and drastically new in the context of contemporary electronic dance music. This approach of using vocals obviously borrows from the past and present, yet it somehow steals from the future in this new re-contextualized format. This 12" is out of print.
"Totally fucking irresistible." -Urban Sounds
TOP 10 DETROIT RECORDS OF CIRCA 1999 -Metrotimes
"...this EP features also a lyric sheet, so this is not another release of 'faceless techno bollocks'..." -Prospective Magazine

ORAL-OLIO Insert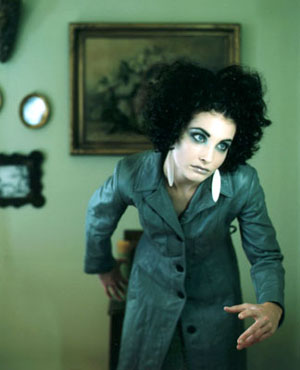 Original source photo by Nicola Kuperus.