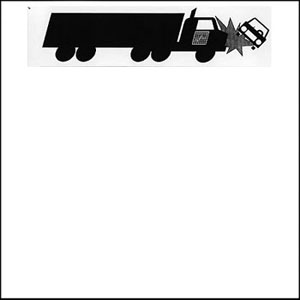 Le CAR
auto-graph 12" vinyl
A1: #15 (S'PRANG)
A2: #15 POINT 5
A3: #16 (THE CONCEPT CAR)
B1: AUTOMATONIC: AF17
B2: EYELINER: AF14
B3: MOTORWAY SPARKS: AF18
Music by Adam Equation, Ian Cinch-Jones, Jacques Vulpineé.
©1997 MONOPLAZA RECORD CO. / ERSATZ AUDIO.

RELEASE DATE: APRIL 1997 (MZ-002)
The second EP from Detroit's innovators of accidentro -Le CAR. They're not driving blind, they're driving out-of-control for a reason; to clear the roads of outdated modes of transportation. "Auto-Graph" delivers new songs, new concepts and new corrosion for your ears. Why not join them, that way they can speed up in the car pool lane.

"If yer Black Dogs and Aphex Twins can be said to have rendered the best of their intricate masterpieces from the most interesting elements of techno, house, ambient, and electro, Le CAR's rough-edged art brut of burping drum boxes and boisterous electronics offers a similar satisfaction in the groups mastery of its various (if perhaps less understood) chosen forms (new wave, techno-pop, EBM)." -Forcefield
"Amazing artwork, great electronic and danceable experiments for a brilliant this-time-I-think-you-are-driving-too-fast ethylene electroplate." -EARMAG