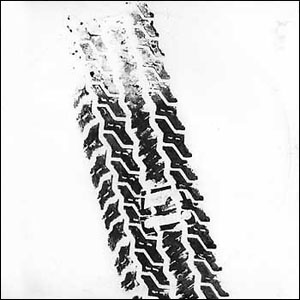 Le CAR
auto-motif 12" vinyl
A1: ERASE THAT THOUGHT
A2: FONY
A3: CAR SCENE ONE
B1: CINEMATIC-AUTOMATIC
B2: FLAME JOB
B3: CAR SCENE TWO
Music by Adam Equation & Ian Cinch-Jones.
©1998 MONOPLAZA RECORD CO. / ERSATZ AUDIO.

RELEASE DATE: DEC. 1998 (MZ-004)
Le CAR goes head-on into the semitrailer of the future and lives. Ersatz Audio proudly delivers these six prevailing songs here on the new release "auto-motif EP." The new 1998 Le CAR is a redefined model with better mileage on the highway and in town. Four modern tracks, all dedicated to the development of synthesis, making distinctive statements about the past, present, and future of electronic music.
"Le CAR takes you once again to the finest corners of their own defined genre. Quality from the highest tops." -Forcefield
"Ultimate release by Le CAR." -EARMAG